Cynthia Pickens Catering
Northville, MI
248.348.2233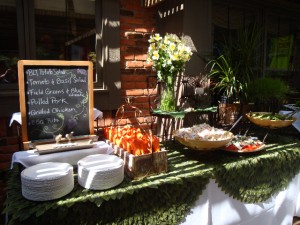 Cynthia Pickens Catering has grown through referrals since I began offering my services in 1989. My approach to food is simple: begin with fresh ingredients and made-from-scratch recipes and serve food that everyone wants to eat. I meet with each client to understand your preferences and develop a menu that best reflects you and your event. My friendly, experienced staff are dedicated to making your guests feel comfortable and ensuring the highest level of service possible.
>
Contact Cynthia Pickens Catering for more information.